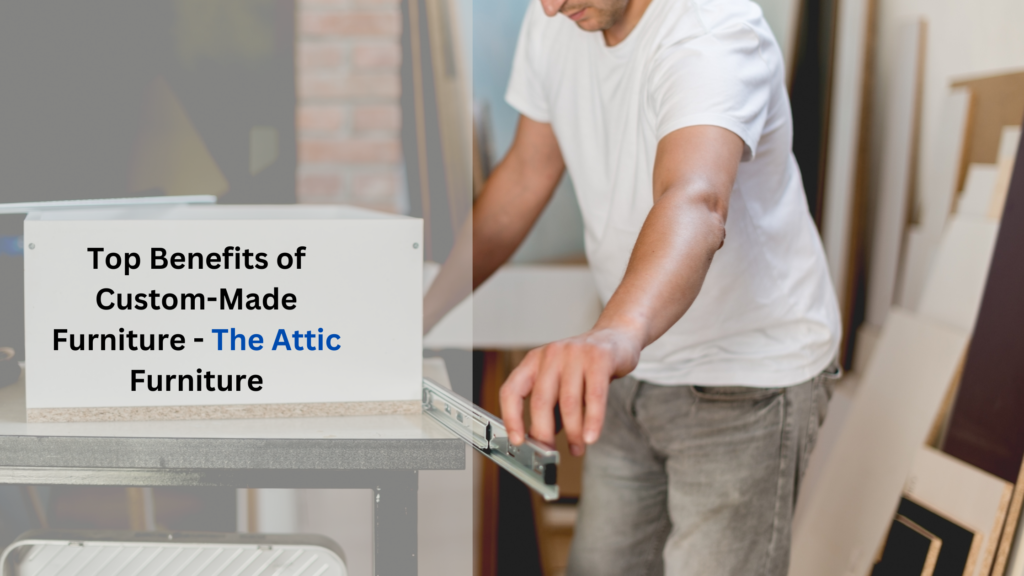 Custom-made furniture can be a great option to consider when looking for new items for your home. The benefits include a higher degree of customization, durability, and cost. These three factors can make it more affordable than you think.
Durability in Custom Furniture
Custom-made furniture is one of the best ways to get a piece of furniture that will stand the test of time. Not only is it more durable, but it can be more affordable than mass-produced furniture. You will also have a broader selection of materials and designs. It's also more likely to be a safe product.
Buying custom furniture is a great way to support local businesses and reduce freight costs. There is less waste produced when buying furniture made locally.
Solid wood is an important element of durable furniture. Unlike veneers, solid wood has a natural grain. This helps to prevent the wood from cracking or changing color. Despite this, solid wood can still chip or break. Compared to veneers, however, solid wood is sturdier and more resistant to moisture changes. Lastly, solid wood can be easily refinished.
In addition to the durability of the material, the build quality is also an important factor. A good furniture maker will use sturdy mortise and tenon joints to ensure a strong, stable frame. They will also hand-select premier woods, which are matched in color and wood grain.
Besides the durability of the furniture itself, a well-made sofa is more likely to last. Often, the cushions are the first part of the furniture to wear out. Unfortunately, most retailers make it difficult to replace these cushions. If your cushions are damaged, it may be necessary to call a professional upholsterer to repair them. Luckily, DIY patch kits are available for those who do not have a professional upholsterer.
In addition to the durability of the furniture itself, a custom-made bed is also more likely to last. These beds can withstand general heavy use and are great for group living environments. However, if you have a bed with a metal frame, it is important to be aware that the finish is well-sealed. Because of this, it is recommended to take precautions such as using a protective mattress pad. Otherwise, it can be a source of serious damage.
Buying custom furniture can be a great way to save money while getting the style and look you want. As long as you do your homework, you should be able to find a great set that meets your needs.
Cost Effective In Custom Furniture
Custom-made furniture can be expensive. But it is well worth the price. You can get quality materials and a custom design that will last for years. It will also fit in with your home's decor.
For most people, getting custom-built furniture is a good investment. It is priced to reflect the value of the material and the work. A skilled builder can deliver the expected level of quality.
Choosing a craftsman to create your custom furniture can be a difficult decision. You need to find the right person to create a unique piece of furniture that suits your style and personality.
The most expensive projects involve designing cabinets and kitchens. These projects take into account the measurements of the space, the angle of the furniture, and the overall design of the cabinet. Choosing a different angle or a more intricate design will add to the price.
If you are considering buying a kitchen set, it is important to choose the right size. If you purchase a standard cabinet, it may be too small for your room. Using a neighbor to help you with assembling the unit can save you time and effort.
Another reason to Buy Custom Made Furniture is to avoid markups. In comparison, store-bought furniture will often require more frequent replacement. Plus, you have the option to choose from a wider range of designs and materials. However, if you don't make your decisions carefully, you can end up spending more than you should.
If you are looking for quality furniture, look for a company that specializes in designing and manufacturing it. Full House Furniture in Melbourne is a popular company that provides custom furniture services. Their experienced craftsmen spend more time on your project, which makes it more personal.
Custom-made furniture is a great addition to your home. It gives your space a personal touch and style, while adding functional storage devices and ergonomic fittings. You can customize the style and color to match your home's decor. Also, it's easy to repair and refurbish.
Whether you are shopping for a new sofa or a new dining table, custom-made furniture can be an excellent way to bring your personality into your home. And, it's not as expensive as you might think.
Thanks and Regards